Water colored air craft wedding cake 水彩飛行機のウェディングケーキ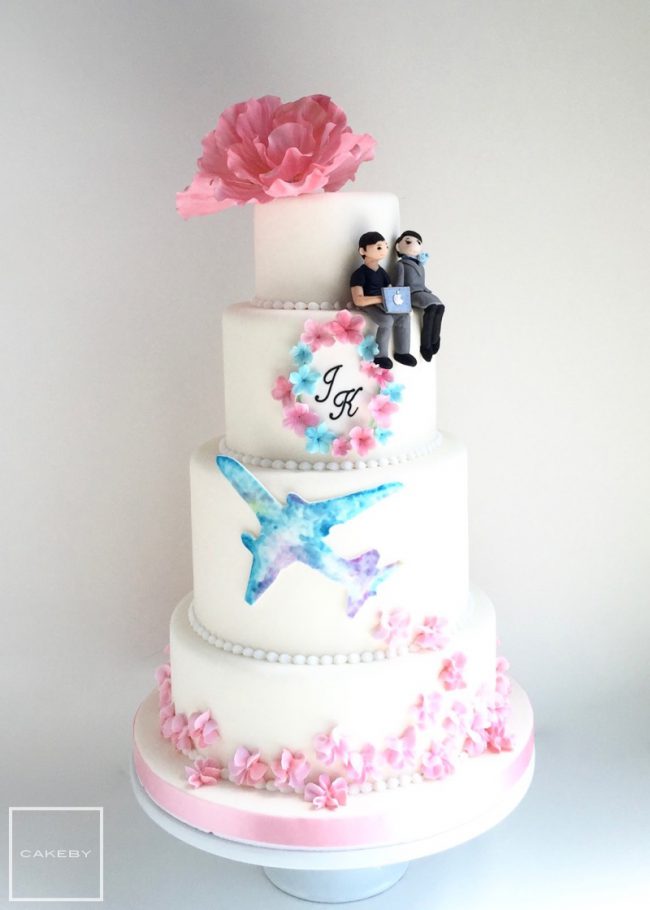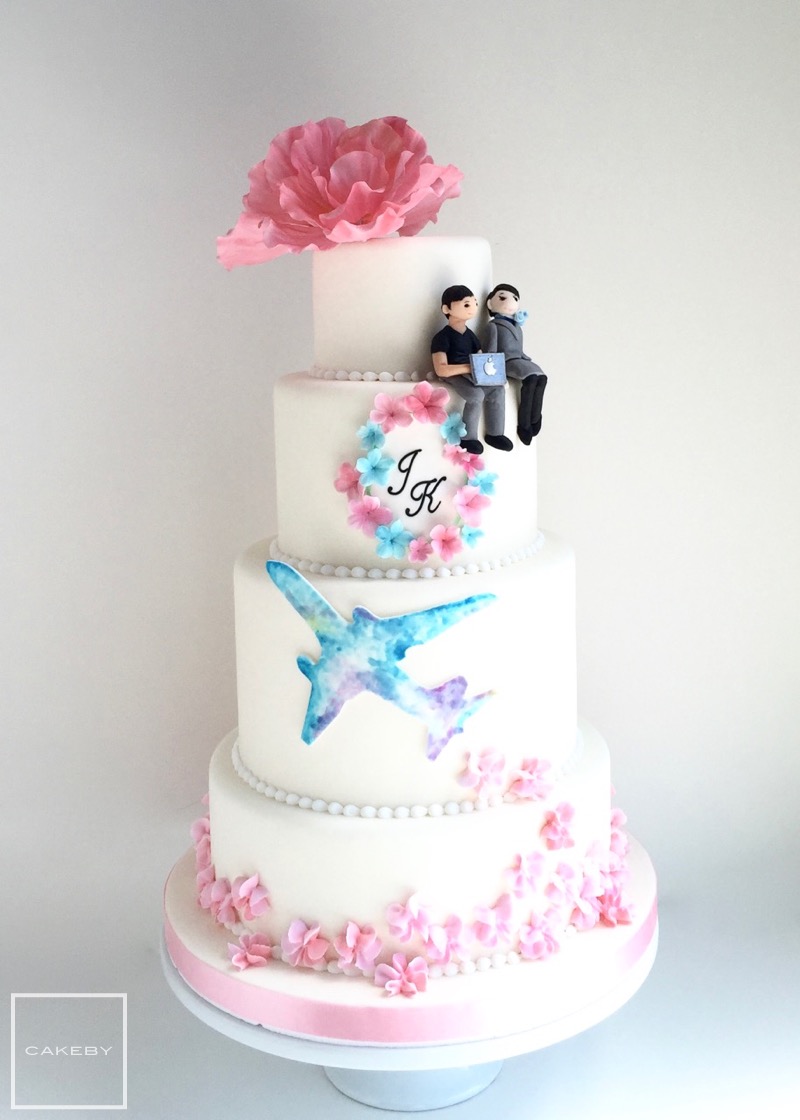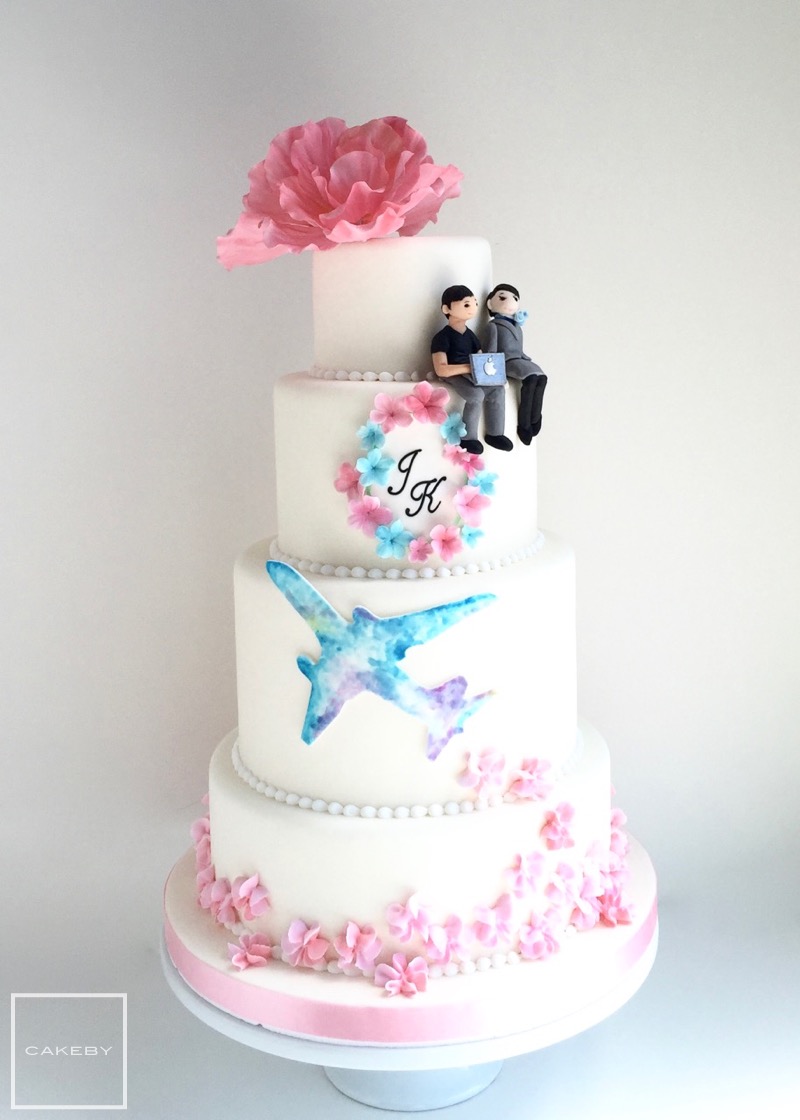 先月初旬にお届けしたケーキです。トップにオリジナルのファンタジーフラワー、水彩風の飛行機、お二人のイニシャルと、新郎新婦のお二人をフォンダンフィギュアでお作りしました。デザインは、花嫁さんからいただいたものをお打ち合わせで一緒にブラッシュアップして作りました。
花嫁さんはフライトアテンダントをしてらして、とても聡明で美しくチャーミングでお打ち合わせで一瞬で素敵だなと思いました。
花婿さんはエンジニアさんです。数年前、私が独立しようと思ったきっかけのひとつとなった方です。この方のウェディングケーキを作れるとは、本当に嬉しく光栄で幸せに思いました。
いつまでもお幸せに!!
On a day early last month, a couple had a wedding ceremony. The bride is a fright attendant, and the groom is a computer engineer.
So the cake has a bride in uniform and a groom holding his MacBook. Water color air craft, self‐taught fantasy flowers on the top. This cake is based on the bride's own design.
About the groom, he is my important person. He was one of the trigger that I stated to think about my own business. We met each other three years ago to talk about a cake business. At that time, I could't imagine that I can make a wedding cake for him and his love.
About the bride, she is smart, charming, and beautiful. I totally liked her at the very first meeting.
I'm really happy with this cake.
Happy ever after.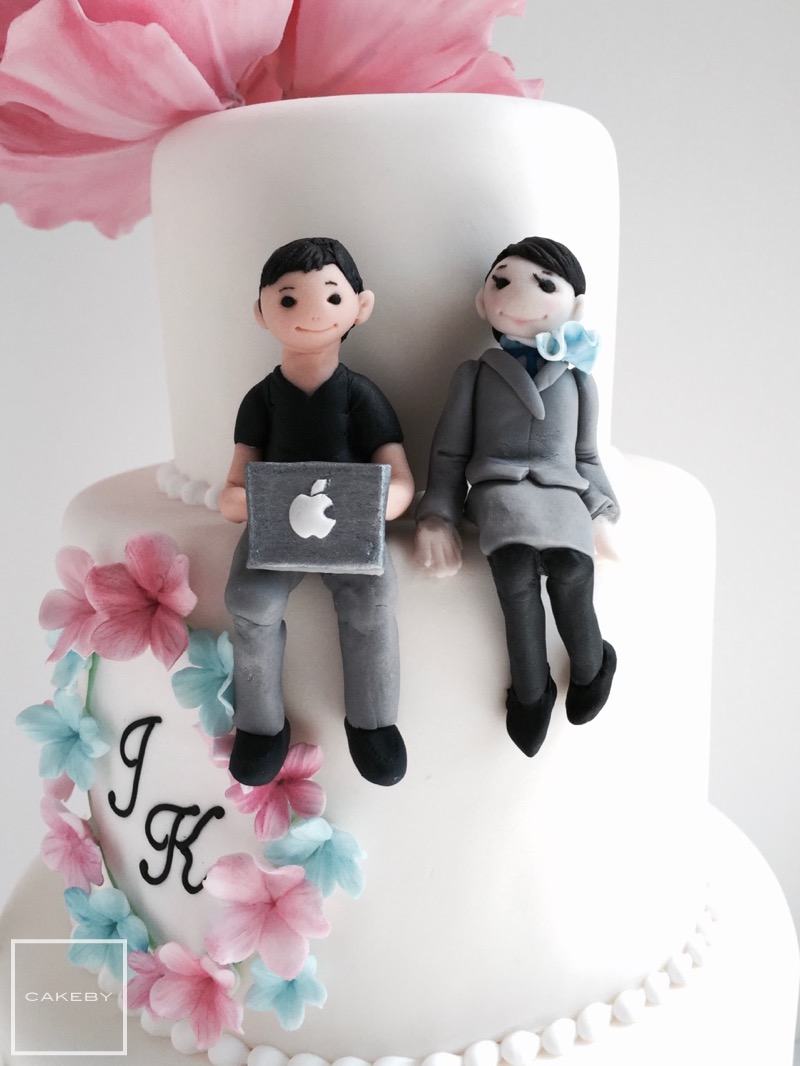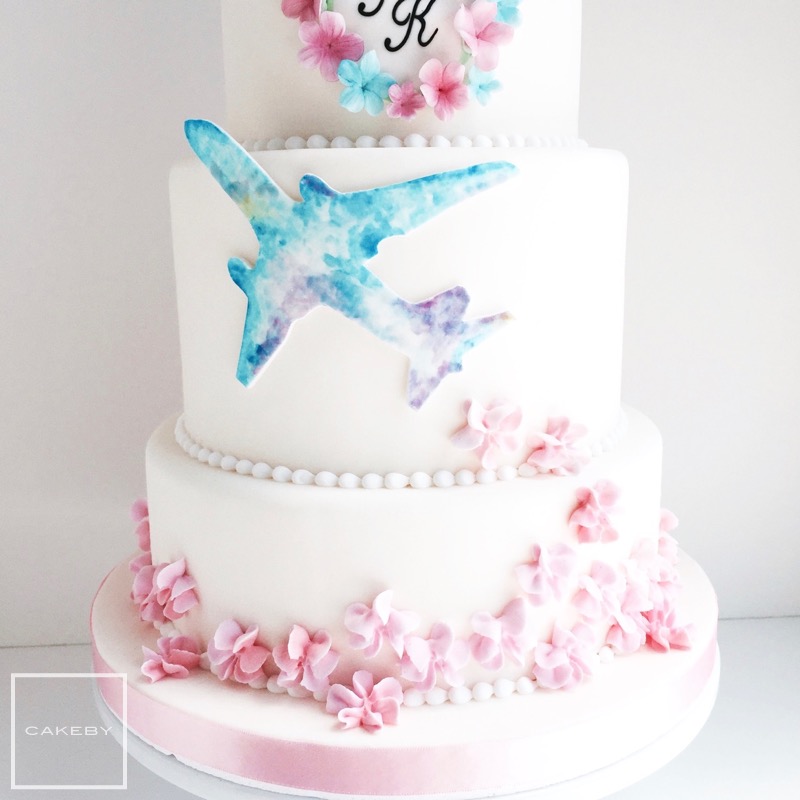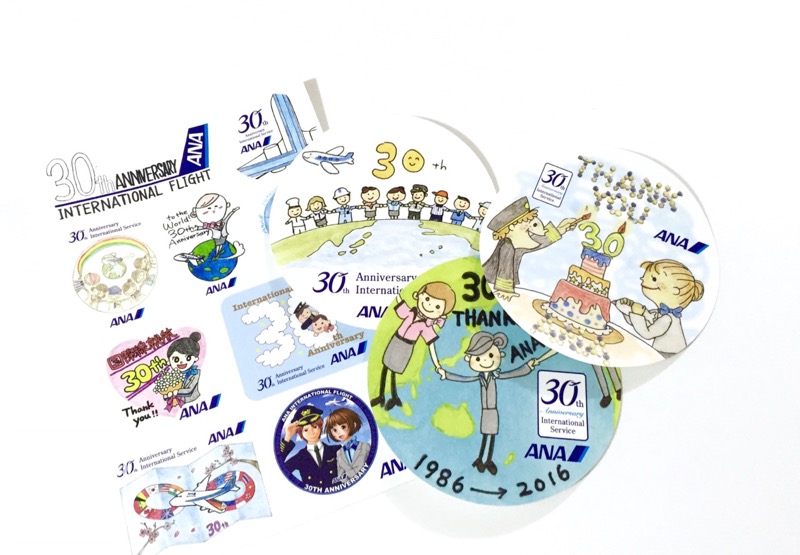 ステッカーがかわいい(^-^)